In recent years, with the increasing demand for pipeline systems in the construction, agricultural, and industrial sectors, PP clamp couplings have gained more and more attention and application as an efficient and safe solution for pipe connections. The outstanding performance and versatile applications of PP clamp couplings have made them the preferred choice in many industries.
Made of polypropylene material, PP clamp couplings have advantages such as corrosion resistance, high-temperature resistance, and pressure resistance. Its unique clamping structure and sealing design ensure a secure connection, preventing issues like leakage and seepage. Compared to traditional welding and threaded connection methods, PP clamp couplings are easier and quicker to install, requiring no special tools or professional skills and reducing construction time and cost.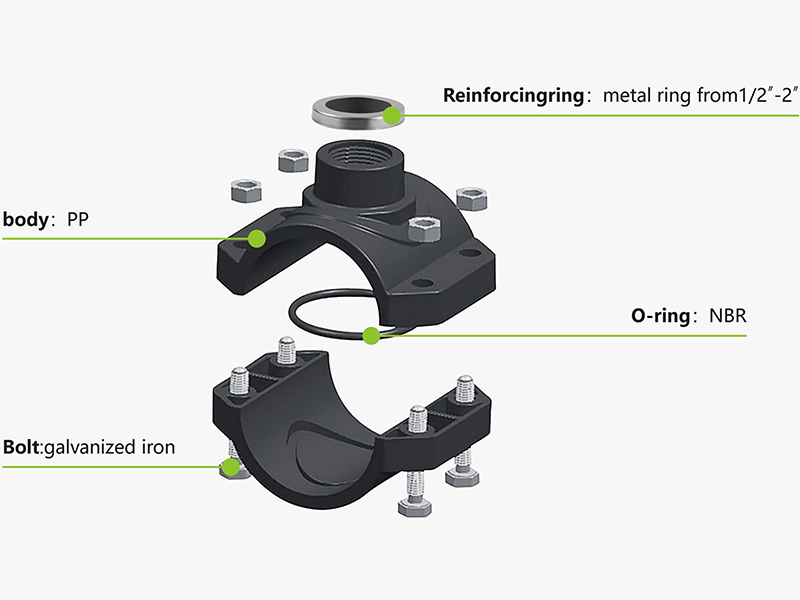 PP clamp couplings are widely used in water supply, drainage, irrigation, industrial piping, and other fields. For home decoration projects, PP clamp couplings play a crucial role in the modification and maintenance of pipes. In industrial projects, PP clamp couplings are widely used in the transportation and processing of liquids in industries such as chemical, pharmaceutical, and food, effectively enhancing production efficiency and safety.
As a leading manufacturer of PP clamp couplings , Hegua Pipe Fittings Co., Ltd. is committed not only to product research and innovation but also to quality control and after-sales service. Our PP clamp couplings are certified under the ISO9001 quality management system to ensure that the quality and performance of our products meet international standards.
Meanwhile, we have increased our efforts in marketing and brand building by participating in industry exhibitions and trade shows, as well as establishing partnerships, to expand our market share and visibility.
Looking ahead, with the continuous expansion of the application areas for pipeline systems and the increasing performance requirements for pipe connection products, PP clamp couplings , as an efficient and reliable solution, are expected to achieve greater success in the market. We will continue to invest in research and development, improve product quality and innovation capabilities to meet customer demands, and promote the development of the industry.
---
Post time: Jul-26-2023